TEAM UPDATES
The ELP team had a full and exciting year in 2018-19:
Two of our team members (Alcine and Aragon) joined the inaugural Nexus Fellowship to further develop ELP's equity stance through equityXdesign – a practice that merges the consciousness of racial equity work with the methodology of design thinking.

ELP's launched our first Summer Accelerator (designed and led by Abby): an intensive, immersive experience during which inclusive school design teams consisting of adults and students learn, imagine, and plan for how we might redesign school models to better serve all students.

ELP recognized the need to spend more time together to refine our programs and learn from each other's practice – Learning Days was launched in May, led by Abby, bringing our coaches together monthly from across the country.

We added two members to our talented team: Aragon Burlingham joined at the beginning of the year as Director of Partnerships, and Morgan Vien joined at the end of the year as a Deeper Learning coach.

Finally, ELP focused its talented coaches (Jim and Vinci) inwards to help our own Envision Schools develop deeper content learning in mathematics.
GEOGRAPHIC REACH
ELP added 20 cities to it's operational reach this fiscal year, totaling 56 cities in the US and one in Beijing. ELP also quadrupled its support of State Departments, working with Virginia last year, and serving Ohio, Kentucky, and Colorado this year.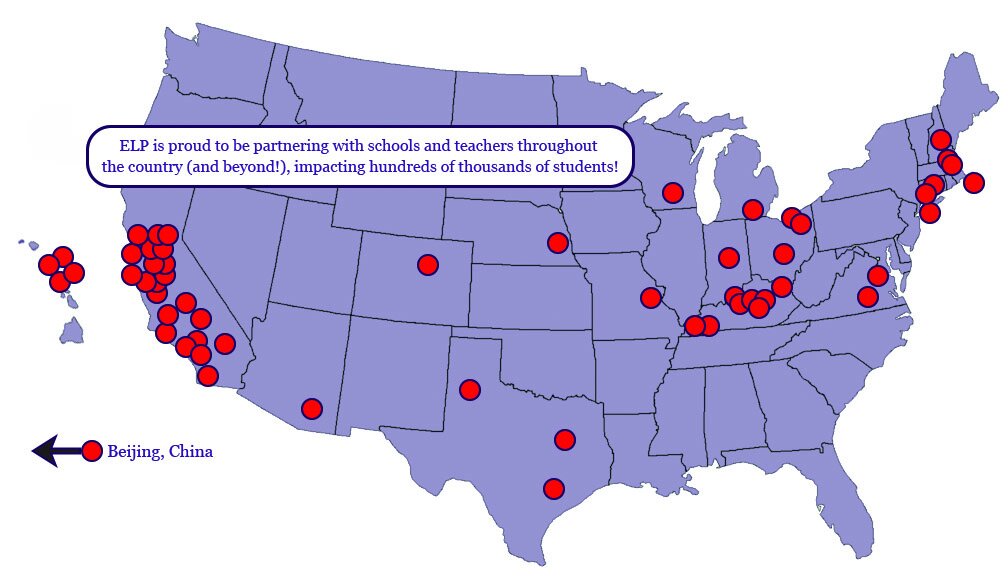 BLOG RELAUNCH
ELP is relaunching our blog – keep up with past newsletter content, including more in-depth articles and shared resources! Click on any of the section titles in the newsletter for a quick link to that blog post.
ELP IN THE NEWS
ELP was recently highlighted in an EdWeek article, thanks to a partnership between two of our team members, Ruth Chung Wei & Vinci Daro, and a charter school in Washington DC. Two Rivers Public Charter School started offering a 12-month program for teachers focused on better defining, teaching, and assessing critical thinking and problem-solving skills. Ruth and Vinci provided feedback to the cohort members on their assessment task designs.